John Currin (1962) is a (figurative) painter whose works are mostly satirical/sexual.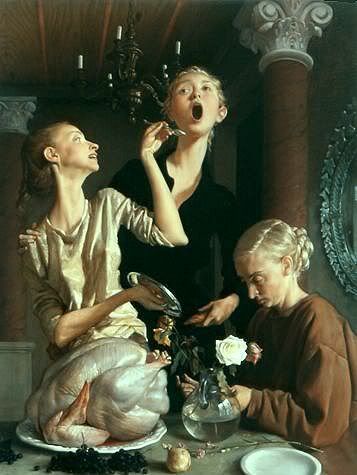 Sexual Renaissance style paintings like this one are very common amongst the works of Currin.
Apart from Renaissance, Currin used as inspiration/reference modern magazines such as Cosmopolitan and Playboy.
Photo of John Currin and some of his paintings.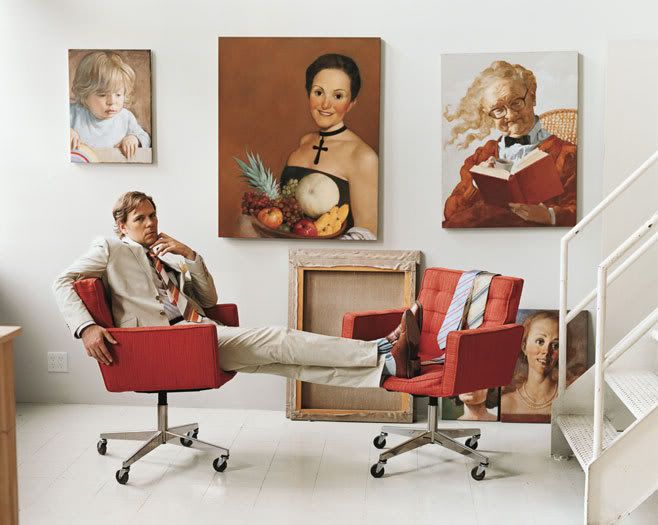 more:
pictures
Defending John Currin(article)
John Currin's Nudes (article)
an article that criticizes harshly the themes of Currin's paintings
(because, let's face it, no one can criticize his skills)
I'm gonna stop posting wikipedia links :)